Cost of a Gorilla Permit in Uganda, Rwanda and Congo.
Cost of a Gorilla Permit in Uganda, Rwanda and Congo : Mountain gorillas are one of the most sought- animals in Africa for safari goers, primarily because of their sheer size and close resemblance to humans (Mountain gorillas' DNA is similar to that of humans).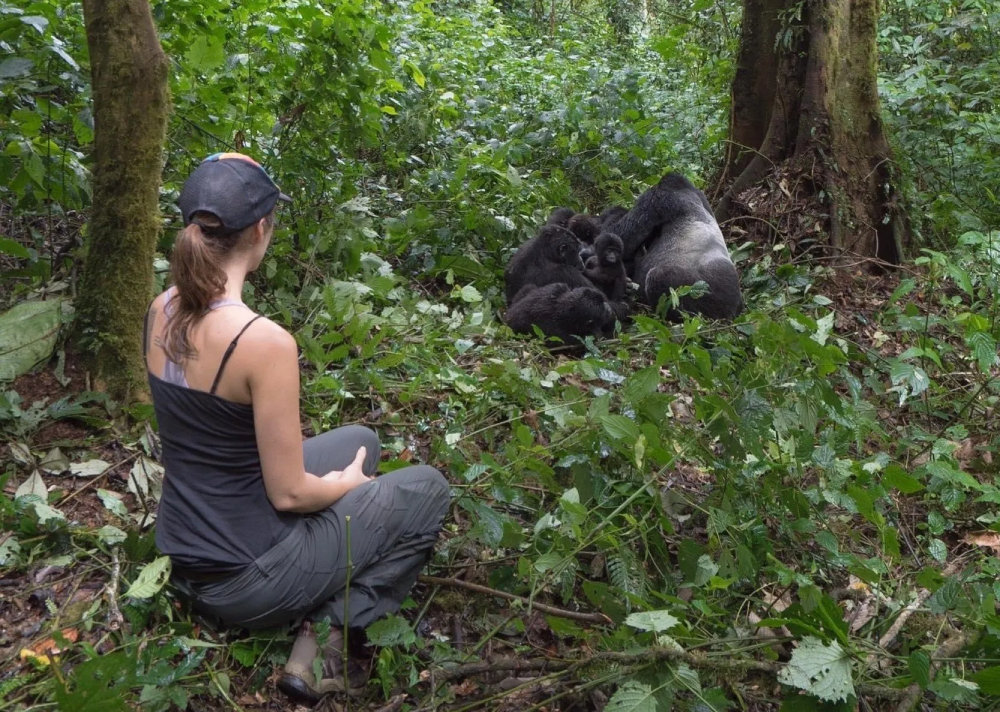 Scientifically known as Gorilla beringei beringei, mountain gorillas are giant primates and subspecies of the eastern gorilla only found in East and Central Africa. Mountain gorillas are the biggest living primates, they are larger, more powerful and have thicker, longer fur than any other gorilla species. Their fur allows them to survive in the cold conditions at the high altitudes.
Seeing mountain gorillas face to face in their natural habitat is one of the most incredible and memorable wildlife experience in the world, this mind-blowing experience is best done in Uganda and Rwanda.
In the whole world, Mountain gorilla trekking experience can only be done in Uganda, Rwanda and DR. Congo. However, due to the current political instabilities in Congo. The best places to see mountain gorillas is in Uganda's Bwindi Impenetrable National Park and Mgahinga Gorilla National Park as well as Volcanoes National Park in Rwanda.
To see mountain gorillas in the misty jungles, you are required to have a gorilla permit which is acquired from the authorized authorities as well as tour operators.
What is a gorilla permit?
A gorilla permit is a document which allows tourists to access the gorilla destinations and visit a particular habituated gorilla family for a specific period of time.
There are two types of gorilla permits that is
the gorilla trekking permit which allows you to spend one hour with the gorilla family in groups of 8 people.
Gorilla Habituation Permit which grants tourists a period of 4 hours in a semi- habituated gorilla family in groups of 4 people accompanied by researchers, scientists and rangers among others.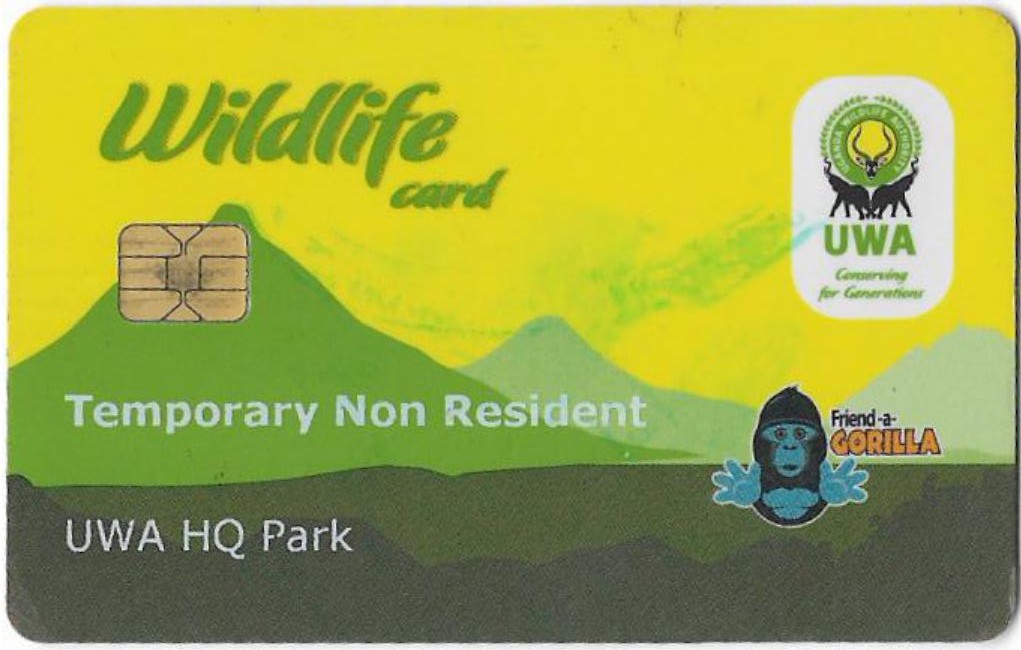 Note: Gorilla Habituation is only done in Uganda's Bwindi Impenetrable National Park.
The fees collected from gorilla permits help in contributing to conservation of gorillas and its habitats, pay all the individuals working in the gorilla parks such as rangers and contribute to the development of the local communities around the gorilla parks.
How Much is a Gorilla Permit?
The cost of a gorilla permits various from country to country, gorilla permits in Rwanda cost $ 1,500 and in Uganda, it costs $ 700 per person per trek.
In Congo, a gorilla permit costs $ 450 per person per trek.
The cost of a Gorilla Habituation Experience Permit in Uganda is $ 1,500, gorilla habituation experience is more expensive because it involves spending more hours with the gorillas. Also, the experience is organized by Senior researchers.
Normal gorilla trekking experience offer 1 hour of being in presence of the gorillas.
The Price of a gorilla permit includes
Park entrance
Team of rangers
Staying a set period of time with a habituated gorilla family
The price of a gorilla permit does not include
Accommodation
Meals
Transportation
Personal expenses
How Many Gorilla Permits are Available in Uganda and Rwanda?
Rwanda's Volcanoes National Park is home to 10 habituated gorilla groups, this implies that there 80 gorilla permits are available for gorilla trekking each day.
In Uganda, there are only 4 gorilla permits for gorilla habituation experience in Bwindi Impenetrable National Park.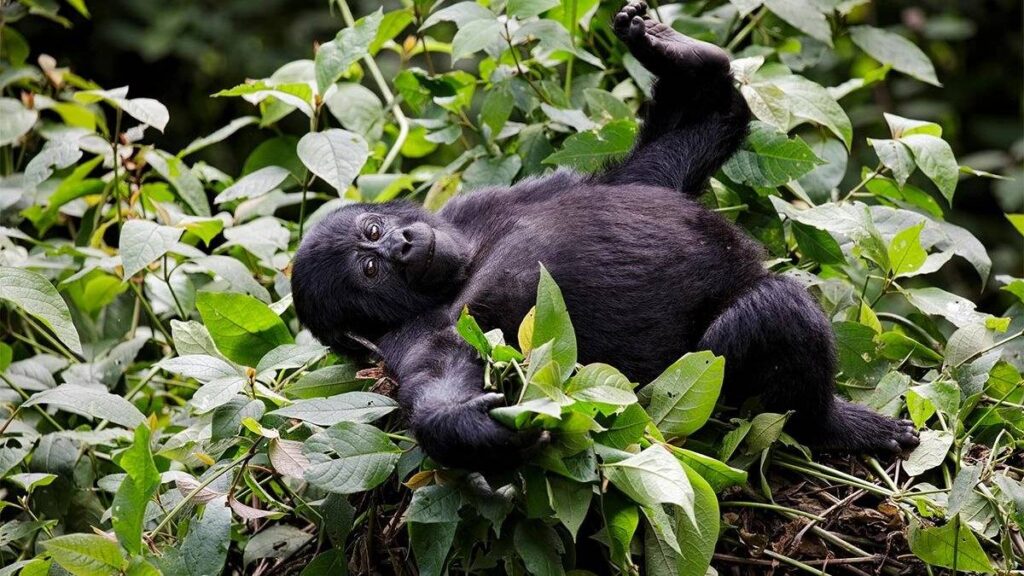 For gorilla trekking, there are 20 habituated gorilla families in Bwindi Impenetrable National Park and Mgahinga Gorilla National Park meaning there are 160 gorilla permits available for gorilla trekking on a daily.
In Democratic Republic of Congo's Virunga national park, there are 8 habituated gorilla groups with 64 gorilla permits available on a daily.
How To Book a Gorilla Permit.
Gorilla permits in Rwanda are issued by Rwanda Development Board, In Uganda permits are issued by Uganda Wildlife Authority and in Congo, the permits are issued by Virunga National Park directly (you can contact Virunga National Park directly via https://virunga.org/).
Note: you can also book for gorilla permits directly through a tour operator which is most recommended.
As you are planning for a gorilla trekking safari in Uganda, Rwanda and Congo. Your permits need to be booked at least 3 months in advance especially if you are planning to travel during the peak season months of June to August.
We recommend that you book your gorilla habituation permit at least 6 months in advance due to the limited gorilla habituation permits compared to the demand.
How to Cancel a Gorilla Permit
Though no one may wish to cancel their gorilla trip, several factors may force you to postpone your trip. Some of the common factors include illness, flight cancellation and family emergencies among others.
It is important to note that is it possible to get a refund or request for your gorilla trip to be rescheduled and it is best done with a help of a tour operator.
In Uganda, the following applies
a refund of 75% of the overall amount paid of a permit if you cancel your trip 91 days or more before the trekking date.
A refund of 50% if you cancel between 46 to 90 days
A refund of 25% if you cancel 45 days before your trek
If you cancel a week before your gorilla tour, there is no refund
Rwanda and Congo accept postponement of gorilla tours and gorilla permits, it is accepted to reschedule the gorilla permits to be used on another date when you can show up.
The possibility of making a cancellation for your gorilla permit is a reason to why it is better to book your gorilla permit with a reliable tour operator / company. Reason is, tour companies can offer you a full refund or reschedule your gorilla trip. Also, it is possible to use your gorilla permit for another client in case you have run out of options of rescheduling your gorilla safari and receive a full payment.