Kahuzi Biega is yet another destination in DRC where one can be able trek the lowland mountain gorillas .This park was gazetted to be able to protect the gorillas from the dangers that overlooked them. The park is located in the South Kivu province in the eastern part of the Democratic Republic of Congo.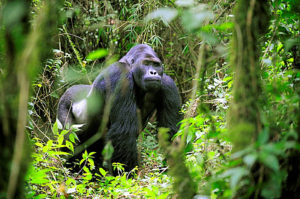 This park derived its name from the mountains in Congo namely mountain Kahuzi and mountain Biega thus the name Kahuzi biega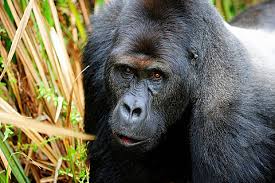 national park. Apart from the gorillas the forest also tends to have a diverse plant species, mammal species .The forest habits the eastern lowland, forest elephants ,chimpanzee,antelopes,a variety of bird species, reptiles amphibians and several bush hogs. Climate in the park is favorable though rainy in the months running from April-May and October-January. There are three habituated gorilla families that are recorded in this national park namely Chimanuka family, Mankoto family and Mugaruka family. Aside from gorilla trekking there are also tourist activities like a visit to the Lwiro falls or a walk to Mountain Bugulumiza where one can be able to have a beautiful panoramic view of the area. Make a visit to this destination and you will have an amazing view of the eastern lowland gorillas.