NGAMBA ISLAND CHIMPANZEE SANCTUARY.
Ngamba island chimpanzee sanctuary is one of the reserves in Uganda where orphaned chimpanzees take refuge. This reserve lies in Lake Victoria which is around 23km offshore from Entebbe. The sanctuary is seated 100 acres of rain forest that is in support of the wild life that is takes the sanctuary for home among which you will find hippos ,crocodiles,monitor lizards. You will also be able to view the bird lif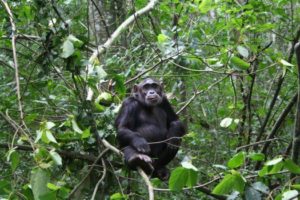 e since there is an estimate of about 120 bird species.
There are fascinating activities that you could engage in while at the island. You will be able to engage in chimpanzee care giving,birding,a boat cruise that will allow you views of the
aquatic wild life among which are hippos crocodiles and many more. The activities at the island are priced according to the full day activities and half day. You will be able to know a great deal about how the chimpanzees associate and relate with the normal natural environment.
The various reserves are meant to ensure safety of the animals that may not be able to survive in the wild anymore for some various reasons.so while in the reserves you earn the opportunity to be able to encounter the animals way of feeding playing and any other human tact's that they may portray.