Booking a gorilla permit in Uganda.
Gorilla trekking and chimpanze trekking  in Uganda is done in national parks namely Bwindi impenetrable forest national park, Mgahinga national park and kibale national park respectively. For one to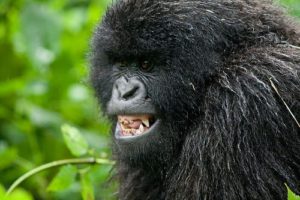 engage in gorilla trekking and chimpanzee trekking you ought to have a gorilla permit or a chimpanzee permit in-case you are to engage in one or both of the activities.Gorilla permits are purchased at  $600 in the peak season and a promotional price in the low season.While the chimpanzee permits are purchased at $150 per permit. Gorilla and chimpanzee  permits in Uganda can be booked through  an agent. Any happenings can be communicated on time so as to make sure that your gorilla permit is booked on time to reserve your opportunity to be able to see the magnificent apes.
What you need to be sure of in-case you want to book you a gorilla permit. You have to be able to specify the dates that you want to trek the gorillas so as to check if there is provision on those specific dates. Your passport details you have to make it appoint to send the right details of your names and your passport number. On payment of the money you can wire the money considering whether you're dealing directly with us  (agent) make sure to include the bank charges on payment so that your permit money does not miss accent when it shows on the account. When the payment is done you will have your booked permit scanned and sent to you with all the details of when to trekk, and where to trek.So try to deal with gecko safaris as your ultimate agent to get you the comfort and the satisfaction of your expectations during your gorilla trekking safaris.