A hand guide to Booking Permits in Uganda, Rwanda and Congo
A hand guide to Booking Permits in Uganda, Rwanda and Congo  : Gorilla Trekking is a once-in- a lifetime experience that can only be done in the forests of the Central Africa region in Uganda, Rwanda and Congo. Mountain gorillas are endangered species only found in two populations that is Bwindi Impenetrable National Park which is the biggest population and in Virunga Conservation Area made up of Mgahinga Gorilla National Park in Uganda, Volcanoes National Park in Rwanda and Virunga National Park.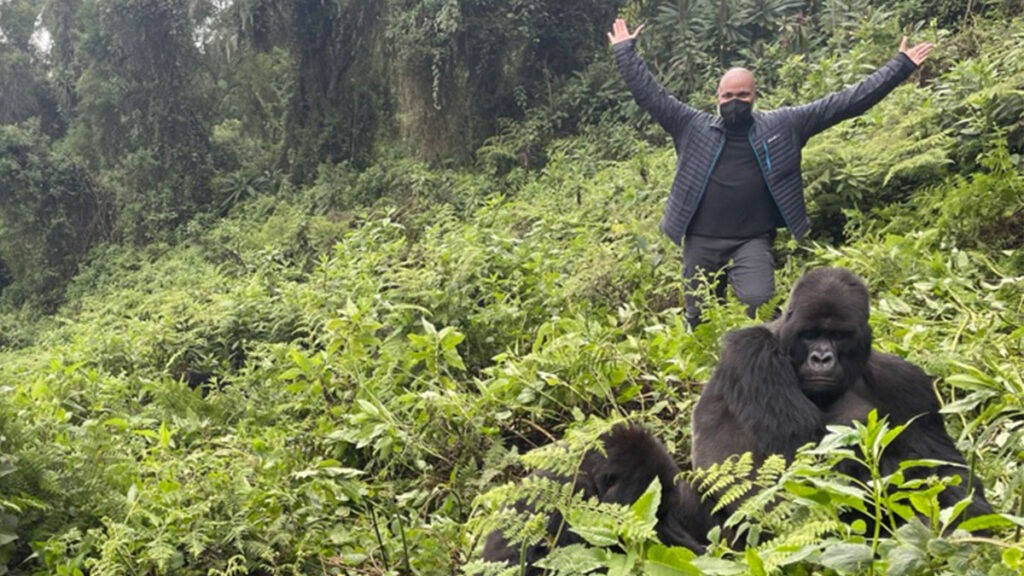 To see the endangered mountain gorillas in their natural habitat, you need to require a gorilla permit. When you decide on the travel dates for your gorilla safari, ensure that you begin the process of booking for a gorilla permit which will give you access to the gorilla perks.
"Gorilla permits need to be booked about five months in advance especially if you intend to travel during the peak season – June, July and August. Though you can book your gorilla permit directly, the most convenient method is to use a reliable tour operator. Most tour operators include a gorilla permit as permit of the over all cost of a gorilla safari".
For each of the three countries where mountain gorillas are found – Uganda, Rwanda and Democratic Republic of Congo, the cost for gorilla permits is different.
Why Should one pay for a Gorilla Permit?
Gorillas are the man's cousins with a close resemblance to man sharing 98% of their DNA composition, their behavior and striking resemblance to humans has made them very attractive to tourists.
Gorillas are more gentle, peaceful and very considerate of their family as exhibited by how the group jealously protect their young ones even more than chimpanzees, according to the recent statistics there are only about 1.040 mountain gorillas existing on earth. This has caused the need for their protection and conservation of their natural habitat.
Through gorilla permits, the three countries deploy 80% of the money for conservation of these primates. Also, the local communities where gorilla trekking takes place gain economically from employment opportunities that come with receiving tourists such as porters, waiters and waitresses in the lodges among others.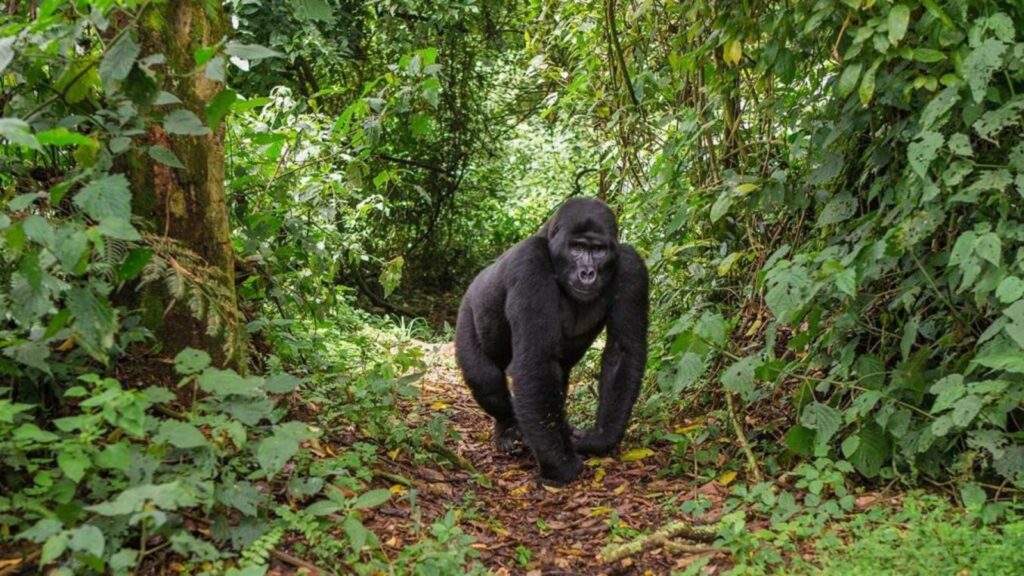 Gorilla trekking is carried out throughout the year although it is easier to obtain during the low seasons (March – April) and beginning of May or November. In order to avoid queuing in the peak season, make sure you book for your gorilla permits months in advance.
Getting Gorilla Permits in DR. Congo
Democratic Republic of Congo is endowed with vast biodiversity and pristine wildlife, however it is affected by instability and as you plan you gorilla trip there. You are advised to get prior information about the security situation.
DR.Congo hosts 8 habituated gorilla families and gorilla tracking takes place on a large scale despite security concerns.
A gorilla Permit in DR. Congo costs $ 400 per day per trek and booking for a permit can be done through the park or a tour operator.
Here mutual trust is observed between your tour operator or the park officials who make reservations and share the information among themselves to ease your access in the park. Also, it is possible to book permits to track Eastern lowland gorillas at Kahuzi – Biega National Park.
Getting Gorilla Permits in Rwanda
Rwanda has the second largest number of mountain gorillas after Uganda boasting of 10 habituated gorilla groups which are found in Volcanoes National Park, a gorilla permits in Rwanda costs $ 1,500 obtained from the Rwanda Development Board offices in Kigali or Ruhengeri or through your tour operator.
Booking your permits through a tour operator is very crucial.
Gorilla permit fees gives you one hour of access to a particular gorilla group and does not include accommodation, ground transportation or meals.
Getting Gorilla Permits in Uganda
Uganda boasts of 20 habituated gorilla groups found in Bwindi Impenetrable National Park and Mgahinga Gorilla National Park, Bwindi hosts 19 habituated gorilla families and Mgahinga has 1 habituated gorilla.
The cost gorilla permit in Uganda is $ 700 at a moment.
Note: price of a gorilla permit excludes accommodation, air tickets, ground transport, meals and other expenses.
The advantage with gorilla tracking in Uganda is the opportunity to take part in the gorilla habituation experience for $ 1,500, a tourist gets to spend time with the gorillas and sometimes researchers hence giving you a deeper insight about mountain gorillas.  On gorilla habituation experience, you spend four hours with the primates as opposed to the one hour for a regular gorilla trekking.
In Uganda, obtaining a gorilla permit is centralized and handled by the Uganda Wildlife Authority (UWA) and you can only acquire a gorilla permit through a registered tour operator.
Uganda Wildlife Authority issues about 160 gorilla permits per day for both Bwindi and Mgahinga Gorilla National Park.
When you book your gorilla permit with you a tour operator particularly during the peak season to avoid unnecessary inconveniences.
Gorilla permits in Uganda issued according to the region within the park where the gorillas are located, this eases the movements of visitors especially within Bwindi Impenetrable National Park with four regions/gorilla trekking sectors each with a different gorilla family. These regions are Buhoma, Nkuringo, Ruhija and Rushaga thus the permits are purchased according to the specific location.
Of all the four sectors of Bwindi Impenetrable National Park, Buhoma Sector has the highest concentration of gorillas and others are distributed in the remaining 3 regions. Mgahinga Gorilla National Park has one habituated gorilla group, getting a permit there may prove to be more difficult during the low season because all tour operators tend to target it when permits have run out from Bwindi.
In conclusion, visitors intending to engage in gorilla trekking in Uganda, Rwanda and Congo are advised to book their gorilla permits 6 months in advance to avoid last minute inconveniences. Each permit gives you access to one gorilla family and only 8 visitors are allowed to trek each gorilla family per day.
This limits to 240 gorilla permits per day in both Rwanda and Uganda. Rwanda has the highest gorilla trekking fees which has caused many tourists to track in Uganda and DR.Congo as their preferred destinations for gorilla trekking.